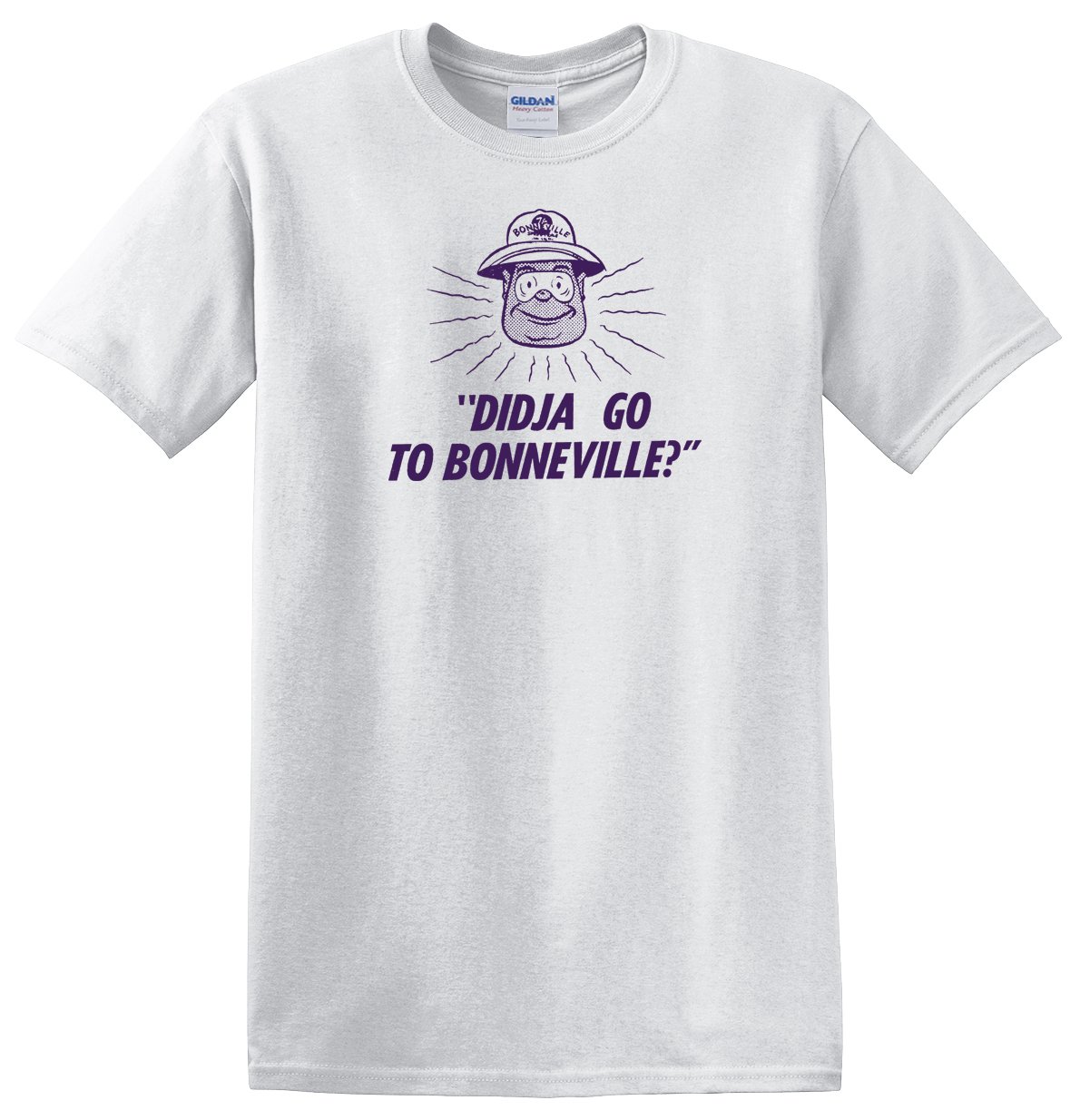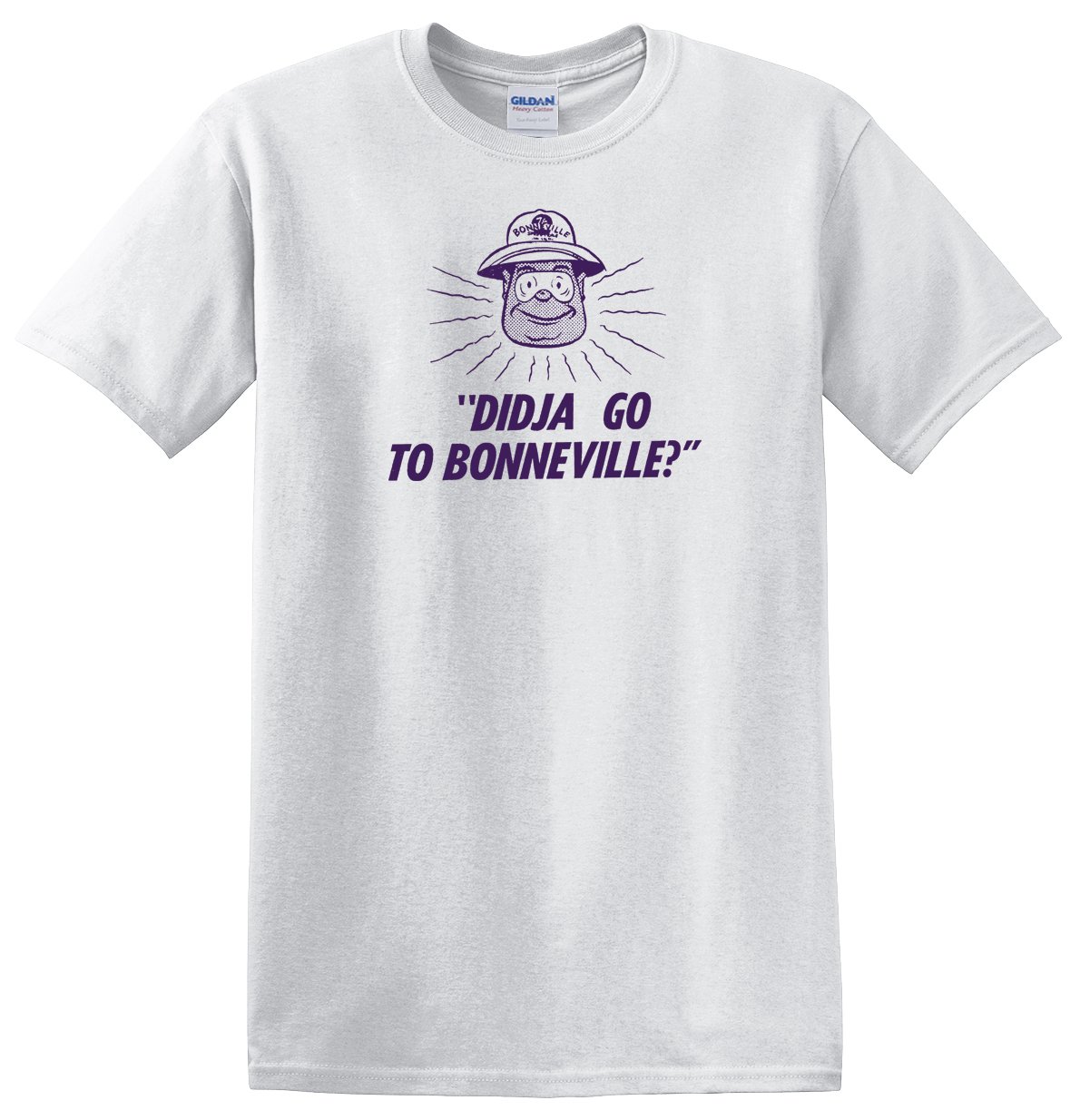 Did Ya Go to Bonneville? T-shirt
$29.95 - $32.50
In the early 1950s, Tom Medley created cartoons and advertisements for California Bill, one of the early pioneers of the performance aftermarket. One California Bill ad in HRM featured this cartoon immortalizing a cry familiar to every salt-encrusted, sun-burned hot rodder: Did Ya Go to Bonneville?
Naturally, the drawing and slogan are worthy of a t-shirt!
The shirt is available in White and is printed on a high-quality 100 percent cotton shirt. Sizes: S-M-L-XL-2XL; price is $29.95 plus shipping.
Show off your allegiance to the salt flats with this unique shirt.