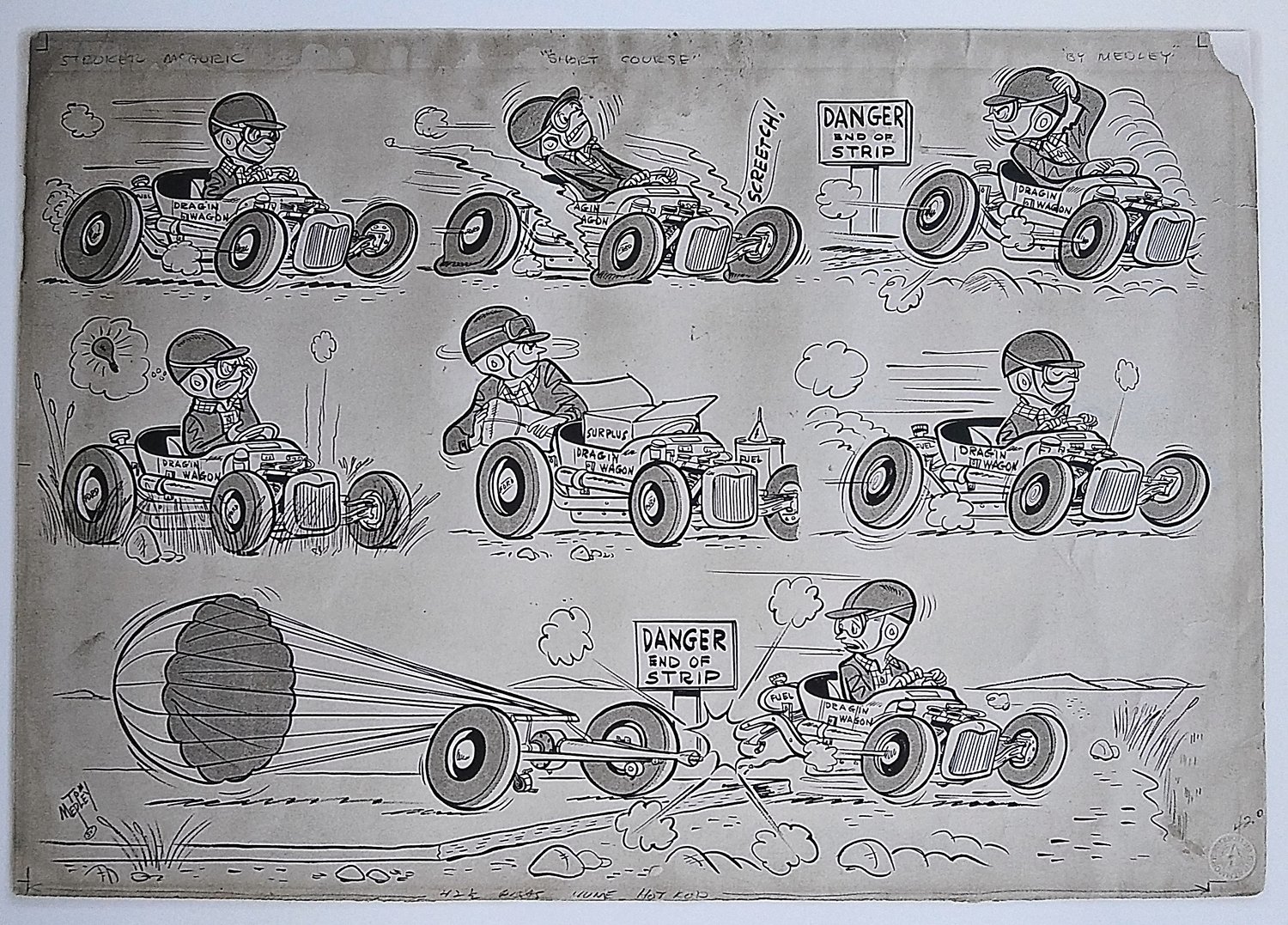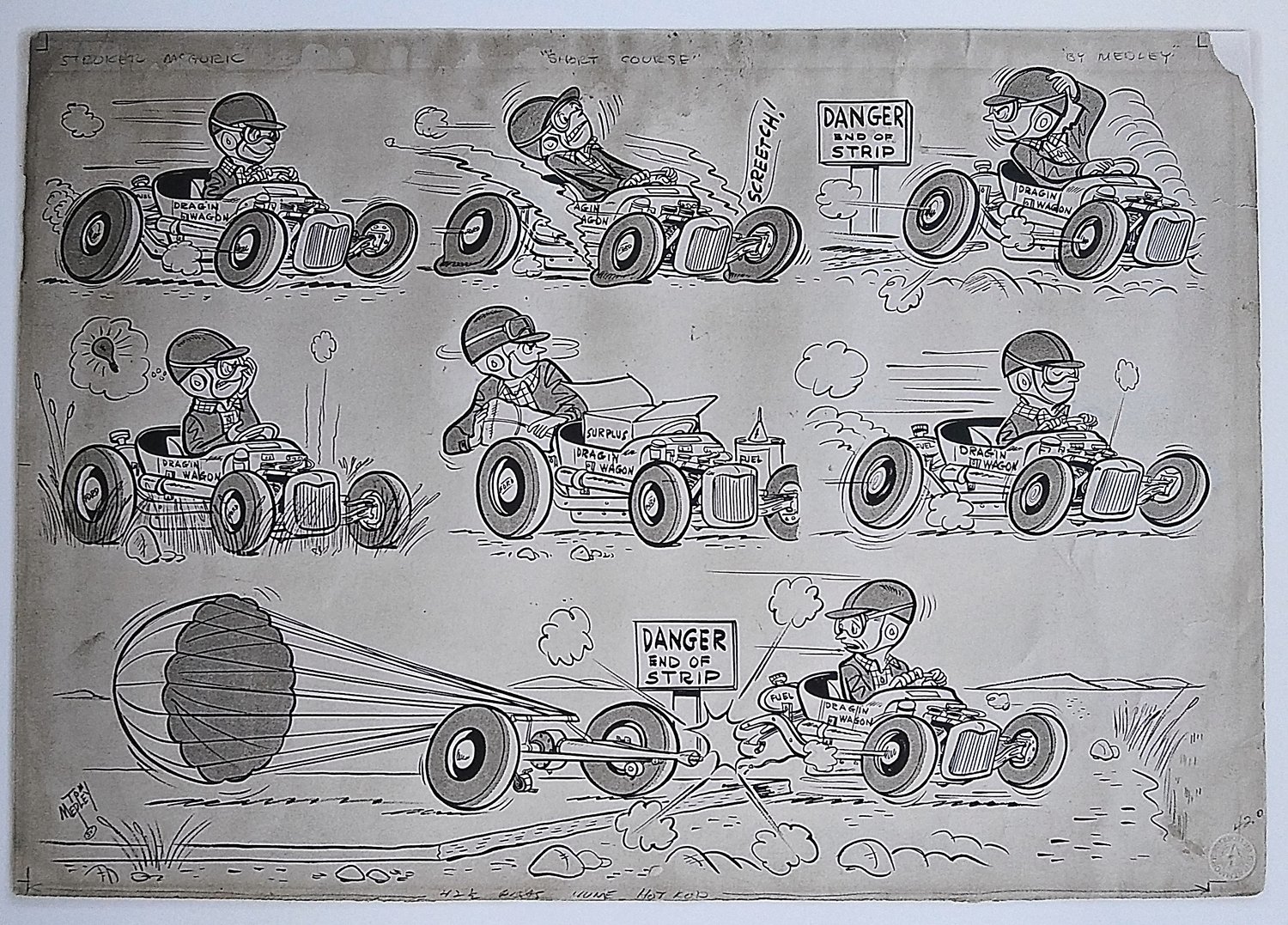 Stroker McGurk - "Short Course" Art Board - Print
$20.00
11" x 15" print of the original art board of Tom Medley's famous "Short Course" Stroker McGurk cartoon. First-time offering, previously seen only on the pages Hot Rod Magazine in 1951.
And, yes life does mirror art: This cartoon was the first ever application of a parachute to slow down a race car. That's right, Stroker did it first!
Digitally printed on high-quality 100-lb paper stock - archival quality.